Binary options are often referred to as scams. This is not true and very unfair. It is true that they are high risk instruments that are used to speculate in the markets. It is also true that you can lose a lot of money and that most traders lose money while trading.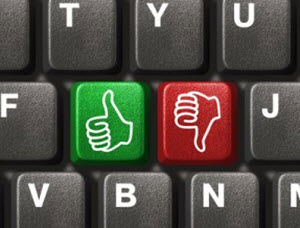 With this in mind is easy to understand why some people feel that binary options are scams. The fact that some people start trading with binary options without really understanding how they work does  not make them scams. That some people lose a lot of money does not make them a scam either because there are people making a lot of money from their trade. It is just like it is in sports, the music industry and many other areas. The best earn a large part of the money.
If you think of binary options in the same way as stocks and regular options where each trade have two parties and the broker only facilitate the trade then it is easy to see binary options as scams. This is however not a fair comparison. Binary options are not like other financial instruments. You do not trade with other people. You trade directly against the broker. They lose money every time you earn money. They earn money every time you lose money. With this in mind it is not strange that they make sure that they keep a small edge. This is their source of income and can be compared with the brokerage fee you pay when you trade with stocks.
Binary options are very honest with what they are and how they work. This make them into potential risky speculative investments that can be very profitable or cause you to lose a lot of money. But they are not scams.
Potentially fraudulent aggressive marketing
Binary options in themselves are not a scam. Some marketing for binary options can however be very aggressive and potentially fraudulent. Marketing sometimes paint binary options as a guaranteed way to earn money. As easy money. The marketing do this without adequately informing the target audience about the risks involved in the trade. That you cant sell an option once you bought it and that you risk the entire purchase price every time you buy a binary options. A person who falls for ads like these might feel scammed.
The most aggressive and misleading ads are usually not published by the brokers themselves but by third parties that are trying to earn money as affiliates. We do not support this type of aggressive advertising and we do not recommend that you register at a broker using a link provided in aggressive marketing. By doing that you are promoting this behavior. We recommend that you use a honest review site such as binaryoptions.net to find a good binary options broker. Avoid ads and websites that promise too much. Remember the universal rule of investing. If it seems to good to be true it likely is.