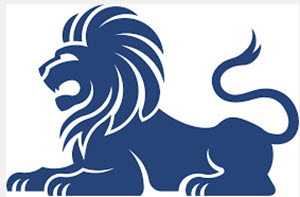 Banc de Binary is one of the most well know and well respected brokers. They have only been in business since 2009 but have built a reputation for offering a well ran brokerage. They are very popular among beginners due to their varied selection of binary options based on different financial instrument. Another reason that they are popular among beginners is due to the fact that they have a very intuitive and easy to use software. You will feel comfortable 5 minutes after your started trading. They provide a very large selection of learning aids for beginners.
Banc de binary is based on Cyprus and operates under a license from Cyprus Securities Exchange Commission (CySEC)
Banc de binary offer a lot of good educational material. I recommend that all new traders read their material and watch their videos. With that said I can not recommend Banc de binary to any of our readers. Banc de Binary is a very good broker but the payout is lower than that you can find with some other brokers (81%). This makes it a lot harder to make money. We want to teach you how to earn money by trading binary options. To do that you need to choose a broker with the highest possible return. There are several brokers that offer a return of 95% or more.
Bonus
Banc de binary offer very generous bonus on your first deposit. How much you get depend on how much you deposit. You will get at least 25% bonus but the more you deposit the higher bonus you will get. If you deposit more than USD 2500 you will get 100% bonus.
We recommend that you contact the support to negotiate the bonus directly with them if you want to deposit a large amount of money . Do this if you intend to deposit more than 5000.
Software for online trading
They offer a browser based software that makes it possible to trade on all computers. The software works just as good on a windows computer as it does on a mac. It also work on almost all smaller operating systems such as Ubuntu. You do not need to download anything. Everything is available the moment you surf to the website.
The software is very well design and very easy to navigate. It is easy to find the binary options you are looking for. It is also easy to buy the option once you found it. We have not been able to find any bugs in the software and it has been very stable during our tests.
Software for mobile trading
Banc de binary do not offer mobile trading. This is a surprising considering their otherwise very well managed operation. We think they are going to add mobile support soon. We will update this article when they have added mobile trading.
Accounts
They offer a long row of different accounts. Many of the accounts come with perks. Some of these perks can be very valuable. This is especially true at the highest account levels.
What account you get depend on how much money you deposit when you make your first deposit. It is possible to contact an account manager to get your account upgraded if you want to make a new large deposit to your account.
To get their top tier account, VIP Lions Club Account, you need to deposit at least 50 000. The account is padded with extra perks if you deposit 100 000.
Types of binary options
The broker offer a large selection of different types of binary options. They offer regular and short options as well as a number of different exotic binary options. Among the more exotic binary options you find one touch options and stock vs stock options.
One touch options are options where the underlying financial instrument need to hit a certain value at least once during the maturity of the option to end up in the money. The value when it matures does not matter. If it hit the value once you earn a large return.
Stock Vs Stock are options where you need to predict which of two stocks will developed the strongest during the maturity of the option.
Financial instruments
Banc de binary offer a diverse selection of binary options based on different types of financial instrument. You can find instrument based on stocks, currency pairs, indices and commodities.
Support and banking option
The support is one banc de binarys strong points. They offer a very well managed, knowledgeable and friendly customer service. You never have to wait inline to get help. You can just send them your number and they will call you as soon as they can. This is both convenient and cheap since you do not need to call them. You submit your number on their website. They also offer a form where you can contact them via e-mail.
The minimum deposit you can make is USD 250. Most methods that you can use to deposit money are free to use but some might be associated with fees. Examples of methods that you can use to deposit money include VISA, AMEX, Norskkreditt, MasterCard and a number of other credit cards as well as wire transfers and numerous e-wallets. It is also possible to deposit money through western union.
The number of methods that you can use to withdraw money is more limited.