What is ESG?
ESG = Environmental, Social and Governance
In the 21st century, investors looking to build a portfolio is increasingly looking at non-financial criteria known as environmental, social and governance factors. This is true both for investors who genuinely care about these things and for investors who simply want to make a profit by adhering to the zeitgeist.
Of course, paying attention to something else than the current balance sheet is not something new in the world of investing. If we look at the 19th and 20th centuries, there are plenty of examples of investors who sensed were the wind was blowing politically and socially and avoided expensive pitfalls by exiting certain sectors and companies and investing more heavily in others.
Terms such as ESG investing and ESG stocks are a modern invention though, which according to Forbes dates back to the mid-2000s when the United Nations Principles for Responsible Investment (PRI) report published their ESG criteria for investments. By early 2020, there were over 2,400 investment companies that incorporated ESG principles into their decision-making, and combined, they managed over 80 trillion USD in assets.
There are plenty of firms that research, evaluate and score companies based on ESG metrics, to make it easier for potential investors to find good ESG stocks and avoid ESG frauds and greenwashing.
Below, we will take a look at three companies that are currently, in third quarter of 2022, generally considered appropriate for those who wish to either help make the world a better place or simply add some ESG flare to their portfolio.
Xylem Inc. (XYL)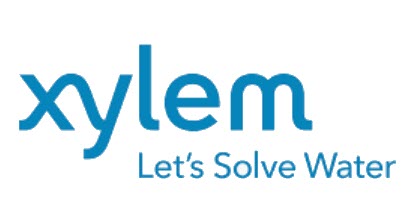 Xylem Inc. is a water technology provider for public utility, residential, commercial, agricultural, and industrial settings. Based in the United States, it is doing business in over 150 countries. Among other things, products and services from Xylem are used to improve clean water access in developing nations and help large utilities become more efficient in their water usage.
The products and services from Xylem pertain to two areas: water infrastructure and applied water.
Xylem Inc. is committed to achieving net-zero emission by 2050.
Trading
NYSE: XYL
Index
XYL is a part of the famous index S&P 500.
J.B. Hunt (JBHT)
This transportation and logistics firm is leading the industry in converting traditional over-the-road shipments to intermodal freight transport, which is much more fuel efficient.

Intermodal freight transport involves the transportation of freight in an intermodal container, using multiple modes of transportation (e.g truck-to ship-to railways-to truck) without any handling of the freight itself when changing modes. '
The J.B. Hunt fleet of climate-controlled intermodal containers make it possible to convert traditional refrigerated over-the-road trucks to intermodal freight transport vehicles. The company utilizes load optimization software systems to reduce empty miles for drivers.
In 2019, J.B. Hunt received the SmartWay Excellence Award from the U.S. Environmental Protection Agency(EPA) for the 10th consecutive year.
Trading
Nasdaq: JBHT
Index
JBHT is a part of the famous indices S&P 500 and DJTA.
Nvidia (NVDA)

Nvidia is a fabless software company based in the United States. It designs graphics processing units (GPUs), applications programming interface (APIs), and system on a chip units (SoCs) for mobile computing and the automotive market. They are considered one of the global leaders in the field of artificial intelligence hardware and software.
Nvidia designed and built the EARTH-2 supercomputer to predict the impacts of climate change, and has designed GPUs that are 20 times more energy efficient than traditional CPU servers. Nvidia has also pledged to source 100% of its global electricity use from renewable sources by 2025.
It should be noted that Nvidia has been the subject of some controversy, which as put Nvidia´s governance and true commitment ethics into question. Before making any investment decisions, take a look at the Maxwell advertising dispute (and subsequent class action lawsuit), the Hardware Unboxed controversy, and the improper disclosures about cryptomining which resulted in Nvidia paying  $5.5 million to settle civil charges from the U.S. Securities and Exchange Commission (SEC)  in 2022.
Trading
Nasdaq: NVDA
Index
NVDA is a part of the famous indices Nasdaq-100, S&P 100, and S&P 500.